ABOUT THE CORNERSTONE CONCERT SERIES
Our initial fundraising effort, which focused on the major restoration of our building exterior, was the Cornerstone Concert Series. The Series has featured the performances of nationally and internationally known musicians throughout its run. Music has ranged from Gershwin to Antonio Vivaldi, and over the years has included piano, organ, string, brass, and vocalists. The concerts were sponsored in part by a grant from the Massachusetts and Brockton Cultural Councils.
As with many such events, the series was cut short after the first concert due to the COVID-19 pandemic and the associated lockdown and quarantine. It is our hope that when circumstances allow, we will be able to resume our beloved concerts which have blessed us in the past.
Upcoming and Past Concerts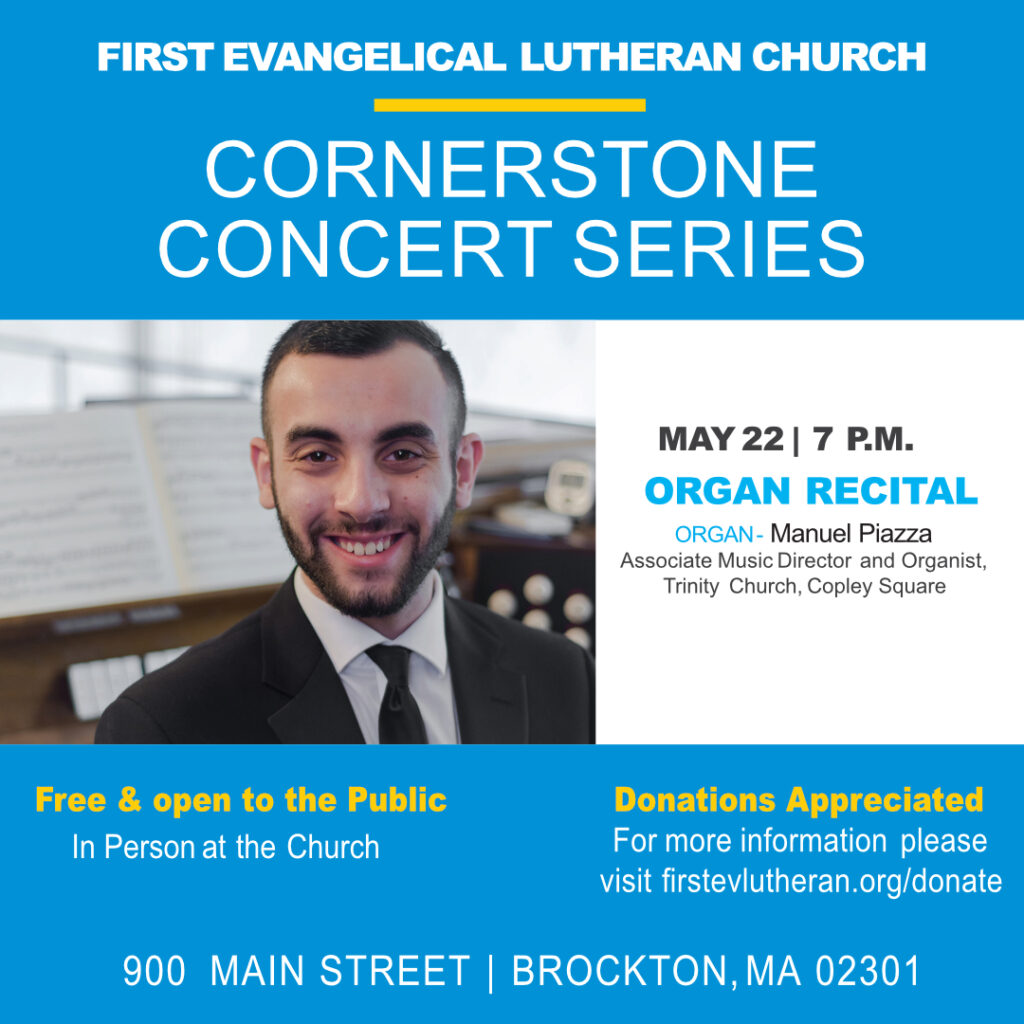 ORGAN RECITAL: ORGAN – Manuel Piazza, Associate Music Director and Organist at Trinity Church, Copley Square
...